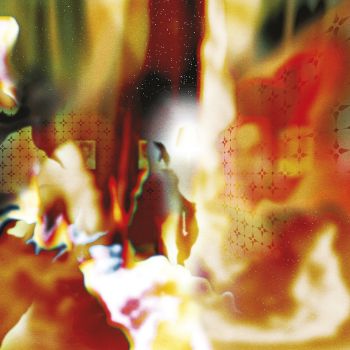 SP 019 / Outer Space
Akashic Record (Events: 1986-1990)
1.1. Ellipse (10:33)
1.2. 11:38 (5:04)
2.1. The Fifth Column (8:11)
2.2. October 27th, 1989 - Bay Village, Ohio (4:48)
2.3. February 8th, 1990 - Ashland, Ohio (5:34)
COLOURED VINYL SOLD OUT AT SOURCE
Outer Space is a rapidly evolving sound entity headed by John Elliott and joined by a constantly rotating cast of midwestern U.S. electronic figures. "Akashic Record" sees the project grow in many different directions from the self-titled Arbor album created throughout 2008 and 2009 while retaining similar aesthetics of synthesizer experimentation and it's esoteric relations.
Recorded over the course of a year with close engineering assistance and compositional contributions from Andrew Veres in home and studio situations, a fresh array of fidelities and ideas previously unexplored have been mined and documented. New contributions from the elusive Philip Whiteside (of Wavehead) and Drew Mcdowall (past Coil / current Mirror Eye member) expand, stretch and challenge previous working methods. In the tradition of many other past releases, Jeff Hatfield (of Cleveland, Ohio's Fragments) makes his essential appearance as well. "Akashic Record" sees the project move on from the stripped down, primitive nature of the old into a more urgent, fractured and aggressive set of reality based compositions.
The work was created based on the events of others in mind; those doomed to circumstances beyond predictability or imagination.
Cut at Dubplates and Mastering