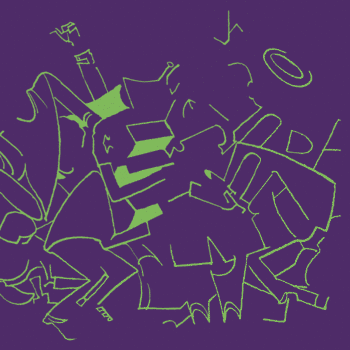 Old News No. 7
1.1. Welcome To The Django  Part One (18:07)
2.1. Welcome To The Django Part Two (20:28)
3.1. Natural Bonbon Killers (17:10)
4.1. Tacere Fas (18:19)
Side One & Two recorded 96-97 Steamroom, Chicago
Side Three recorded live in Nagoya at Tokuzo April,2011.
Thanks to Carlos Giffoni
Side Four recorded 93-94.
Originally released on These Records. Thanks to Andrew & Howard Jacques
More archival works from Jim O'Rourke seeing the light of day.
'Welcome To The Django' is 2 sided mid 90s excursion of O'Roukes first exeperiments with a Serrge modular system.
'Natural Born Killers' is a recent live jam recorded in Nagoya.
'Tacere Fas' is legendary early 90s piece finally available again. Orginally appearing on the compilation 'Unentitled' (THESE 011CD), released by These Records in 1994.