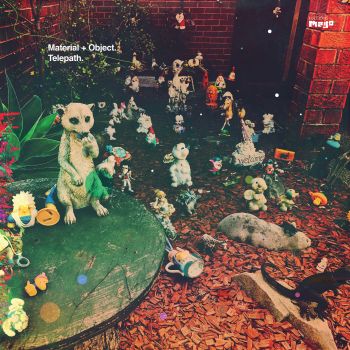 eMego299V / Material Object
Telepath
1. Enter
2. Glyph
3. Hyphae
4. Sqqr
5. Trnsform
6. Bllp
7. x6x
8. Thermo
9. Exit
Dismantling the acoustic to feed the electronic, Editions Mego presents Telepath, the new album by Material Object. Born out of a single improvised recording session with a lone Violinist, Telepath is a startling album of future electronic music, resulting in an LP of unique and timeless tracks that reimagine a classic sound for an endless future.
Written & Produced by Material Object in the year Two Thousand Twenty.
Grafik by ssgrfk.
Mastered by AtomTM.
Cut by Andreas at Schnittstelle Berlin.