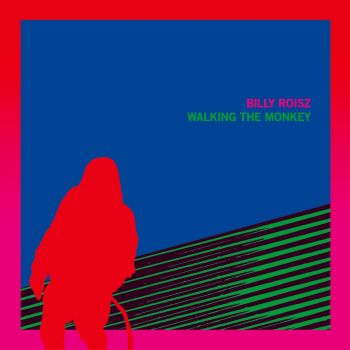 Walking The Monkey
1.1. Spinning In Ecstasy (5:59)
1.2. Walking The Monkey (8:31)
1.3. Feeding The Monsters (7:48)
2.1. Blue Hairy Tongues (7:01)
2.2. Wave Your Hand To Sleepy Land (5:39)
2.3. Under The Influence (6:45)
Billy Roisz - electric bass guitar, electronics, kluppe, audible video devices
All music recorded at:
Garnisongasse 7, Vienna - March 2012 (by Dieter Kovacic)
v'elak gala / brut Konzerthaus, Vienna - February 2012 (by Vinzenz Schwab)
Liebig Zwölfe, Berlin - June 2012 (by Allegra Solitude)
Mixed by Billy Roisz and Dieter Kovacic
Mastered by Rashad Becker at Dubplates & Mastering, Berlin
Artwork by Billy Roisz
Billy Roisz is one of the best-known figures on the austrian experimental scene.
Active for over decade as a video- and sound artist she has collaborated with dieb13, Angélica Castelló, Burkhard Stangl, Silvia Fässler, Martin Brandlmayr, Toshimaru Nakamura, Mario de Vega, eRikm and Ilpo Väisänen. Her ability to translate experimental music into visual imagery is particularly noteworthy, revealing tactics borrowed from minimal and conceptual art.
"Walking The Monkey" is her solo debut album in which she gathered an arsenal of instruments and unstruments such as bass, audible video devices, kluppe, jealous heart, kakophonator, transducer radio and pick ups to create an intense, noisy yet varied musical journey.
The title resembles the nature of Billy Roisz' music on this 6 track LP. Whether it's her, walking the musical monkey, or the monkey trying to escape in different directions, being conducted back on track again - it's her dramaturgical mastery and great musical sensibility that creates an absorbing listening experience.