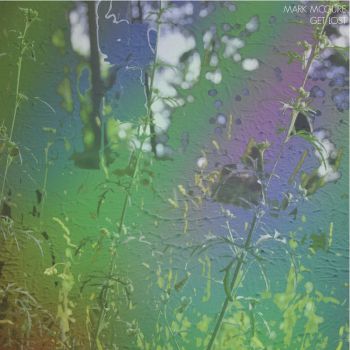 Get Lost
1. Get Lost (5:03)
2. When You're Somewhere (4:02)
3. Alma (3:20)
4. Another Dead End (4:31)
5. Alma (Reprise) / Chances Are (3:42)
6. Firefly Constellations (19:56)
Electric and acoustic guitar, vocals, and guitar-synthesizer recorded digitally between June 2010 and July 2011 in Westlake, Ohio and Portland, Oregon
Mixed at Hardbodies, July 2011 by Mark McGuire
Mastered and cut by Helmut Erler @ Dubplates & Mastering, Berlin.
Photography and Art by Mark McGuire 2011
Layout by Julian Gulyas
This album is dedicated to my family, friends, and the spirit of the summer night sky
And yet another killer album from the ever productive Mark McGuire. It just keeps getring better, as he delivers another fine set of tunes in his perfected style. A few more electronic elements than usual and even some voices., but still the unique blend feell good riffs, electric and acoustic loops and melodies that just stick in the head.
Its game of 2 sides of course, with side one chocabloc full of short short hits with side two stretcning to one side long jam of blissed out McGuire ambience. Awesome.