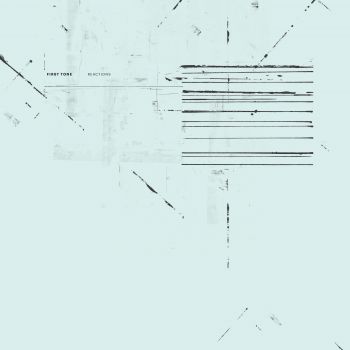 SP 049 / First Tone
Reactions
1. Radix (1:48)
2. Reaction 1 (12:47)
3. Reiterations (10:57)
4. Reaction 2 (13:31)
5. Recollection
6. Recall (11:42)
"Reactions" is the debut album from First Tone, the musical partnership of New Orleans-based artists Turk Dietrich (Second Woman, Belong) and composer Duane Pitre (Important Records). While the project has been at work quietly sculpting their sound for years, "Reactions" is the first available set of recordings. Those familiar with the respective works of the two artists will be happy to find a collection of music that is very much of the duo, and yet totally unlike anything they've produced before.
Over six tracks, First Tone unfurl poignant, flickering compositional works that utilize pitch material that is tuned using the system known as Just Intonation (which Pitre has studied for nearly 15 years) in conjunction with various software and a single hardware synth. The result is a collection of music that is both organic and alien. Layers of tone and texture build and dissolve from the ultra minimal to the enormous, on occasion seamlessly blending the two. A wide array of striking timbres patiently wash over one another, at times sounding like organic instruments, at other times sounding completely otherworldly.
"Reactions" is a masterclass not only in sound design and dynamic range, but also in sonic depth. The album's approach to the usage of time and dynamics work together to create the perception of a three-dimensional spaciousness of sound. The holographic effects produced from the spaces between the album's sounds are mesmerizing, with discreet arrangements that demand repeat listens to fully absorb.